Hear From the M.S. BSPA Alumni About Their Experiences!
Are you a student who is wondering what opportunities are out there for you after completing one of our one year M.S. programs? What better way is there to learn more about the experience out there than to hear from two of our alumni? We had the privilege to hear and share what two of our M.S. Biomedical Science Policy and Advocacy (BSPA) alumni would like to tell YOU, so read below to get yourself ready, not only for our program but for the aftermath of graduating!
Meet Vrunda Rathod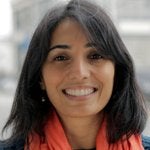 Vrunda Rathod is the General Manager at InPress Technologies, a medical device company with a treatment for postpartum hemorrhage. She is working on bringing this new device into the developing world. Previously, Vrunda worked for U.S. Congresswoman Diane Watson as a legislative aide, focusing on both national and global health care, foreign affairs, and environmental policy. She then spent time consulting for Kaiser Permanente, until an exciting opportunity in Liberia came along. She worked with the Clinton Health Access Initiative to research maternal and newborn deaths in the country. Vrunda holds an undergraduate degree from USC in Biomedical Engineering and a graduate degree in Biomedical Science Policy from Georgetown University.
Meet Rita Pei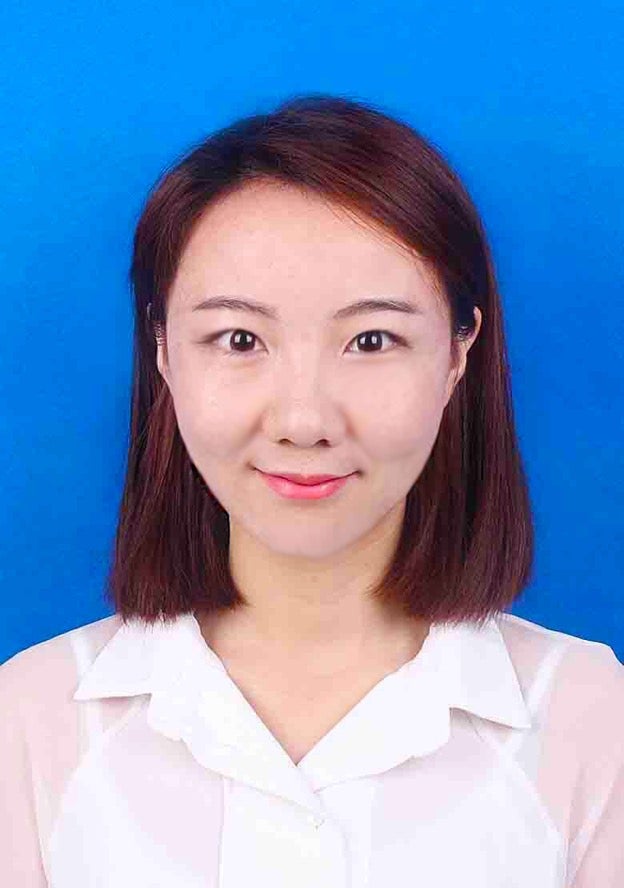 Rita Pei is one of our alumni from our M.S. Biomedical Science Policy and Advocacy program under the Biomedical Graduate Education. She is currently working in 3sBio INC. which is the No.1 Biopharmaceutical company in China in terms of the market value, as an International business manager. She is proud to share that this M.S. program has helped her improve her comprehensive ability, which plays an important role in her career. Her responsibility is to develop target market independently, to organize trade shows, including designing, setting up and hosting booth, and to lead negotiation with customers on cooperation terms. Attributable to the M.S. program in Georgetown University, she is familiar with the law of FDA and CE, which helped her draft registration documents to get the products approved in target market more effectively.
During her spare time, she likes traveling because she loves getting to know different cultures and loves communicating with different people. Washington D.C. is one of her favorite cities. She hopes to come back to Georgetown University and visit the professors, if there is an opportunity to. It has been two years since she graduate, and she already misses the beautiful campus and the nice professors!
What made you choose Georgetown University for your M.S. degree?
Rathod: I choose Georgetown for my M.S. degree because of the unique program it offered. After a few months of working in the field of bioengineering, I realized I wanted to understand how else I could use my education. This program offered the ability to explore a myriad of different topics that drew on my engineering skills and allowed me to explore different facets of the biosciences.
Pei: Georgetown University is one of the world's leading academic and research institutions. It offers a wide range of strong academic programs with abundant faculty strength. Georgetown University Medical Center is home to more than 400 scientists working on basic and clinical research projects and 300 active clinical trials. The Biomedical Science Policy & Advocacy program is very unique, and is only offered at Georgetown University. Of course, the picturesque campus is also very attractive.
What did you do after you received your M.S. degree, and what skills or knowledge did you learned in your graduate program that have you found the most useful in your subsequent career? 
Rathod: Right after my M.S. degree, I went to work on Capitol Hill as a legislative aide for Congresswoman Diane Watson. As the national and international healthcare staffer, I was able to draw on many of the lessons on bioscience policy, the legislative process, and economics that I had learned in the program.
Pei: After I graduated, I became a Research Assistant under the supervision of Dr. Moghissi in Potomac Institute for Policy Studies. Currently, I am working in the No. Biopharmaceutical company in China in terms of the market value. My graduate program helped me tremendously in my career improvement. It combines the Biomedical Science with the Advocacy skills, which allows me to apply the scientific knowledge in communicating with my customers more effectively and efficiently.
How has this program benefited you in your career/professional development? 
Rathod: The program helped me develop a subject matter expertise that gave me an edge in my position and I have been able to carry to many different positions and skills. The Biomedical Science Policy and Advocacy program is unique in that it helps engineers and scientists learn about policy and helps to bridge the knowledge gap. I find that I am well equipped to understand trends and impacts from both worlds. I am able to move more freely from one world to another to find uncommon solutions.
Pei: First, I would like to say the program helped me to become an independent and self-motivated person. It taught me how to solve different problems and how to perform under pressure. Second, it helped me gain more professional skills, such as English skills, research skills, as well as communication and advocacy skills. Lastly, but very important, I really appreciated the assistance of the professors in this program, especially Dr. Calderone, Dr.Moghissi and Dr. Tomoko. They helped me find the right direction and supported me to keep going on the right way. When I am facing some difficulties, they are always enthusiastic to give me a hand. It felt very warm and inclusive, like a family.
As an alumni, what advice would you like to give to the current students?
Rathod: To current students, I would say take time to get to know your professors. Many of the work in the fields that they teach and they can help you understand how many of these fields work on a day to day basis. These conversations helped me determine my next steps after the program. I also took the opportunity to take small classes with professors that I really enjoyed and was able to explore topics in depth I was interested in.
Pei: I would definitely say to study hard, because you will benefit a lot from this in your future career. If you have any doubts, do not hesitate to communicate with your professors or alumni.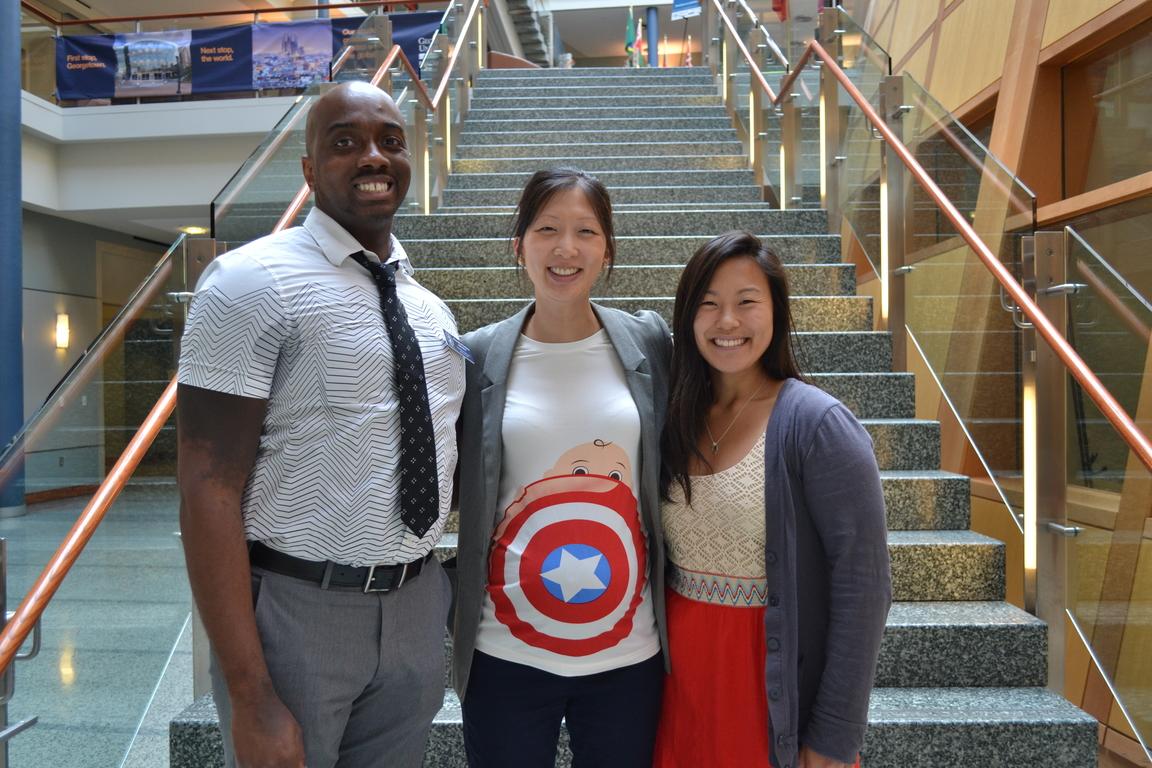 Other than taking the time to get to know your professors, be sure to grow your success by taking advantage of our Career Option Seminar (COS)! This seminar series is hosted by the Office of Career Strategy and Career Development under the Biomedical Graduate Education, and this series allows students to learn about the skills they will need to be successful in different types of careers after graduating. Many professionals from a variety of science industry, policy, and research positions are invited to speak at these seminars, so be sure to come learn about the work they do, the skills their positions require, and how you can make your transition from Georgetown into this type of professional role. To learn more about our Office of Career Strategy and Career Development and their seminar series, please feel free to look here.