Professor Emeritus: Herbert B. Herscowitz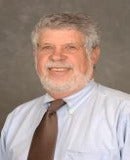 Dr. Herscowitz is a Professor Emeritus of Microbiology & Immunology at the Georgetown University Medical Center.
Summary
Ph.D., Hahnemann Medical College (now Drexel University), 1968
Available to advise/consult graduate students in Immunology
Contact: (202) 687-1239; herscowh@georgetown.edu
Overview
Over the past 35 years, I have carried out research in the area of cellular and molecular immunology which was focused on defining the immunological functions of the alveolar macrophage in both animal and human model systems. During this period I supervised the dissertation research of 10 pre-doctoral students and trained 9 post-doctoral Fellows in my laboratory. More recently, I have been involved as a collaborator in translational research in the area of immunotherapy and gene therapy of breast and other cancers. I also served as a key advisor on the Medical Center's Executive management team working with the EVP, COO, and CFO to ensure effective operation at the Medical Center. I played a role in human resources, facilities and space issues, and in the current financial and programmatic restructuring efforts at the Medical Center as well as serve as a liaison from the Medical Center to University and MedStar Health leadership.
Publications
Isaacs C, Slack R, Gehan E, Ballen K, Boccia R, Areman E, Kramer R, Hayes DF, Herscowitz H, Lippman M. A multicenter randomized clinical trial evaluating interleukin-2 activated hematopoietic stem cell transplantation and post-transplant IL-2 for high risk breast cancer patients. 2005. Breast Cancer Research and Treatment, 93(2):125-34.
Ojeifo JO, Wu AG, Herscowitz HB, Meehan KR. Phenotypic and immunologic characteristics of docetaxel-mobilized peripheral blood stem cells in mice. 2003. J. Hematotherapy and Stem Cell Res 12(2): 189-197.
Meehan, KR, Wu, AG, Hassan, R, Miao, Y, Chawla, J, Slack, R, Gehan, E and Herscowitz, HB. Ex vivo cytokine activation of peripheral blood stem cells: A potential role for adoptive cellular immunotherapy. 2001. Journal of Hematotherapy and Stem Cell Research 10
Ojeifo, J.O., Wu, A.G., Miao, Y., Herscowitz, H.B., and Meehan, K.R. Docetaxal-induced mobilization of hematopoietic stem cells in a murine model: Kinetics, dose titration and toxicity in a murine model. 2000. Experimental Hematology, 28:451-459.
Verma UN, van der Blink B, Pillia R, Chawla J, Mazumder A, Herscowitz HB, Meehan KR. Paclitaxel versus cyclophosphamide in peripheral blood stem cell mobilization: Comparative studies in a murine model. J Exp Heme 27:553-60, 1999.
Todo, T., Rabkin, S.D., Periasamy, S., Wu, A., Meehan, K.R., Herscowitz, H.B. and Martuza, R.L. 1999. Systemic antitumor immunity in experimental brain tumor therapy using a multi-mutated, replication-competent Herpes Simplex virus. Human Gene Therapy 10:2741-2755.
Sankaran, K.S. and Herscowitz, H.B. 1995. Inhibition of in vitro antibody production by murine alveolar macrophages is not mediated by nitric oxide. Regional Immunology. 6:257-263.
Sankaran, K.S. and Herscowitz, H.B. 1995. Phenotypic and functional heterogeneity of the murine alveolar macrophage-derived cell line MH-S. J. Leukocyte Biology. 57:562-568.
Herscowitz, H.B. 1992. Regulation of immune responses by pulmonary alveolar macrophages. Highlights in Allergology and Clinical Immunology. Prof. B. Wüthrich, Ed. Hogrefe & Huber Publishers, Seattle. pp. 64-69.