Professor: Patricia Foley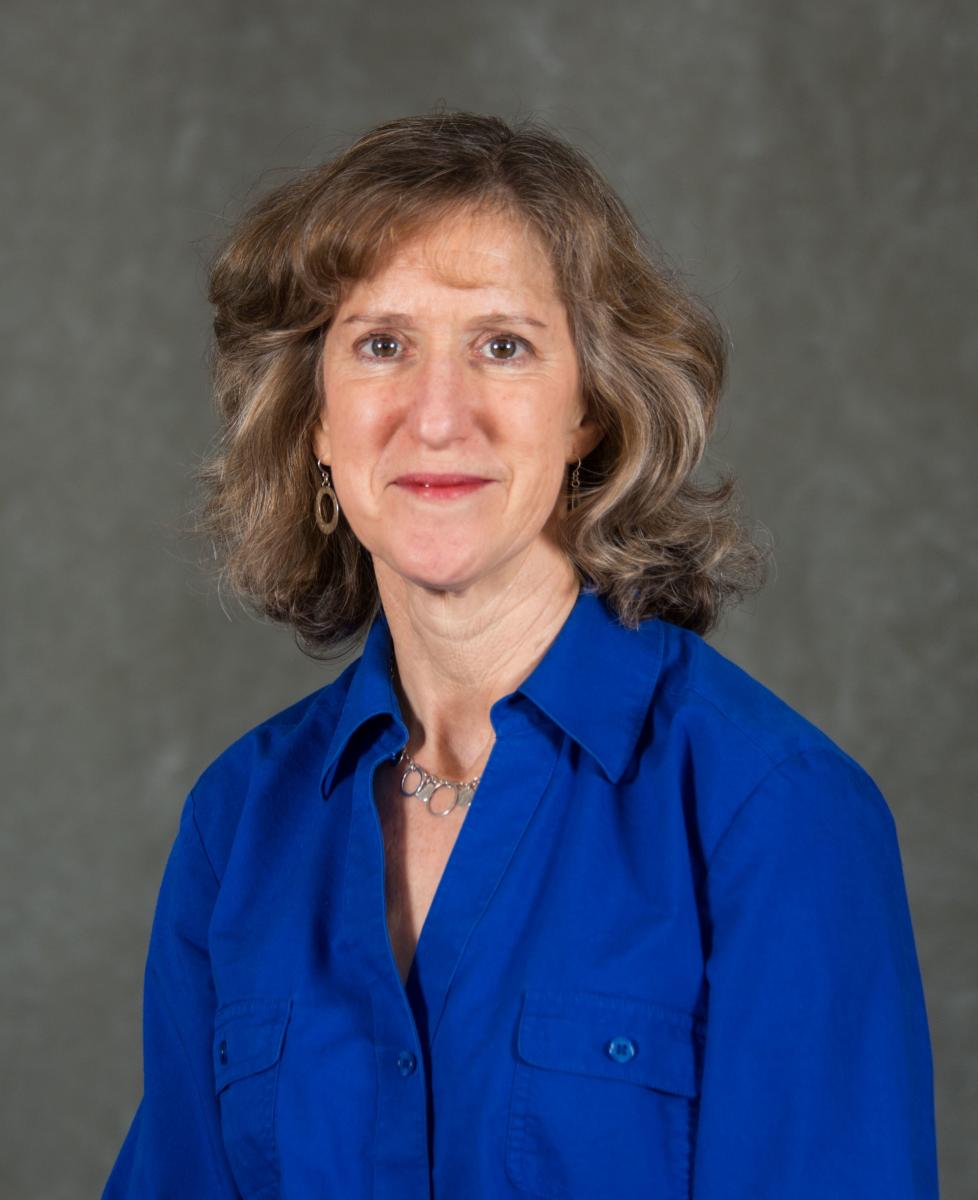 Dr. Foley is Director of the Division of Comparative Medicine, and Attending Veterinarian for Georgetown University. Dr. Foley has collaborated on a wide variety of biomedical research studies, and conducted funded research on analgesics and physiological monitoring devices, with a particular interest in sustained release analgesia. Since coming to Georgetown she has partnered with other faculty to develop One Health initiatives, and teaches in several departmental courses.
Summary
D.V.M., University of California, Davis, 1986
At Georgetown Since: 2013
Director, Division of Comparative Medicine
Teach in the Animal and Human Health (MICB-590), and the Drug Discovery (MICB-853) courses
Contact: (202) 687-0242; pf418@georgetown.edu
Research/Academic Area(s)
Dr. Foley has been involved in academic biomedical research since 1991, beginning with work on animal models of cerebral vasospasm at University of Virginia. From there, she focused on laboratory animal medicine, serving as Attending Veterinarian and Associate Director of the Center for Comparative Medicine. She provided general veterinary clinical and administrative support for the animal research program including working collaboratively with a number of researchers over the years. In 2013, Dr. Foley joined Georgetown University (GU) as the Director of the Division of Comparative Medicine, and Professor in Microbiology and Immunology. Throughout her academic tenure, she has provided research support and served as a collaborator on numerous research studies, including several cancer research projects. She is well versed in animal models for biomedical research, including rodent and large animal models. She also has expertise in rodent anesthesia, surgery, and pain management.
She is currently a co-instructor in the Masters level course on Animal and Human Health, presenting on such topics as foodborne pathogens, animal models of infectious diseases (comparative medicine) ,and parasitic diseases. Much of veterinary medicine is focused on epidemiological aspects of disease and preventive medicine as a cornerstone of disease prevention. Experience in laboratory animal medicine provides an excellent background to initiatives in infectious diseases, global health security, biosafety, development of training programs, and ethical science.
Publications
Calabrese G, Mesner L, Foley PL, Rosen C, Farber C. Network Analysis Implicates Alpha-Synuclein (Snca) in the Regulation of Ovariectomy-Induced Bone Loss. Scientific Reports 6:29475; doi: 10.1038/srep29475, 2016.
Foley PL. Current options for providing sustained analgesia to laboratory animals. Laboratory Animal 43(10):364-371, 2014.
Foley PL, Ulery BD, Kan HM, Burks M, Cui Z, Wu Q, Nair LS, Laurencin CT. A chitosan thermogel for delivery of ropivacaine in regional musculoskeletal anesthesia. Biomaterials 34:2539-2546, 2013. http://dx.doi.org/10.1016/j.biomaterials.2012.12.035.
Guendel AM, Martin KS, Cutts J, Foley PL, Bailey AM, MacGabhann F, Cardinal TR, Peirce SM. Murine Spinotrapezius Model to Assess the Impact of Arteriolar Ligation on Microvascular Function and Remodeling. J. Vis. Exp. (73), e50218, doi:10.3791/50218, 2013.
Gaidhane M, Smith I, Ellen K, Gatesman J, Habib NA, Foley PL, Moskaluk CA, Kahaleh M. Endoscopic ultrasound guided radiofrequency ablation (EUS-RFA) of the pancreas in a porcine model. Gastroenterology Research and Practice, vol. 2012, Article ID 431451, 6 pages, 2012. doi:10.1155/2012/431451.
Neal RA, Tholpady SS, Foley PL, Swami N, Ogle RC, Botchwey EA. Alignment and composition of laminin-polycaprolactone nanofiber blends enhance peripheral nerve regeneration. J Biomed Mater Res Part A 100A:406-423, 2011.
Bakhru M, Foley PL, Gatesman J, Schmitt T, Moskaluk CA, Kahaleh M. Fully covered self-expanding metal stents placed temporarily in the bile duct: Safety profile and histologic classification in a porcine model. BMC Gastroenterology 11:76, 2011. PMID 21689439.
Foley, PL, Liang H, Crichlow A. Evaluation of a sustained release formulation of buprenorphine for analgesia in rats, JAALAS 50(2):198-204, 2011. PMID: 21439213