Adjunct Faculty: Tomoko Steen, Ph.D.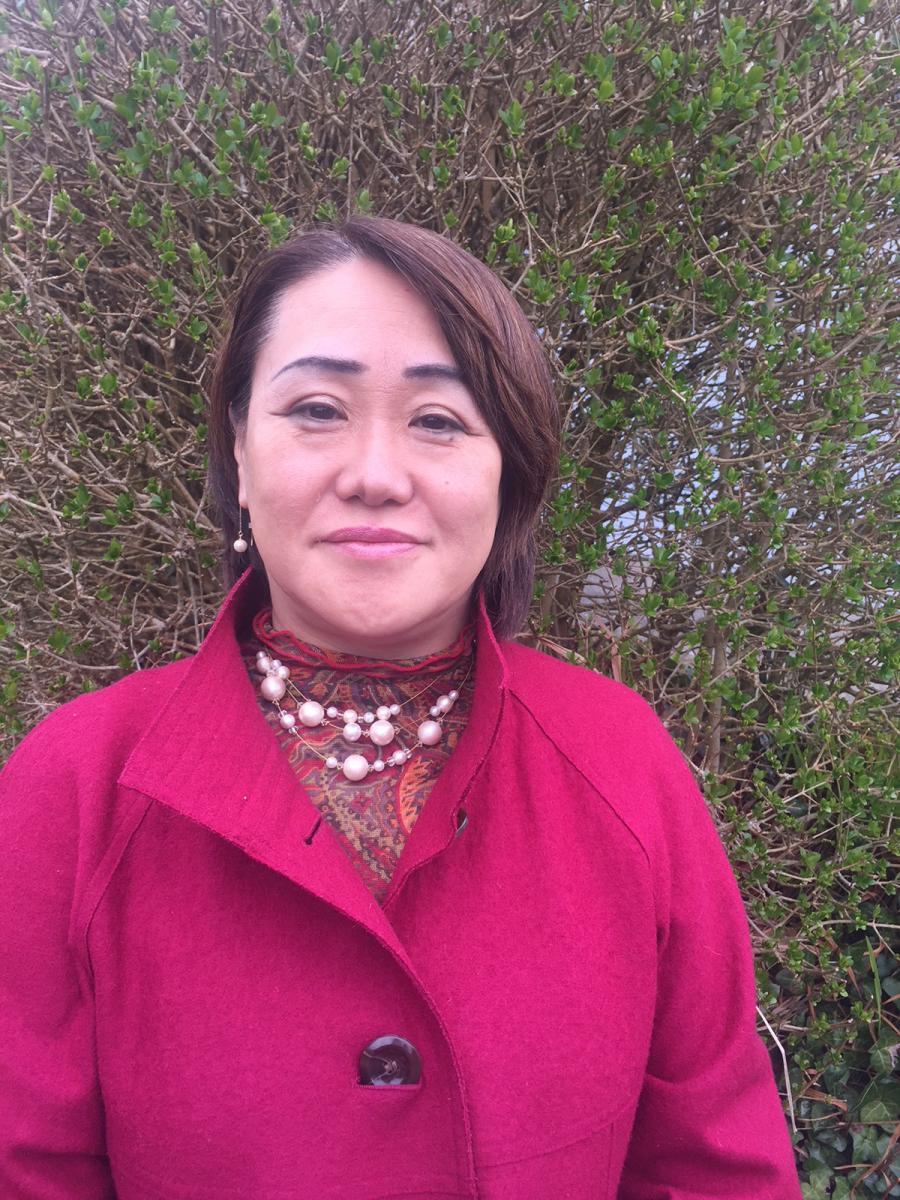 Summary:
Cornell University – Ph.D., Genetics
Cornell University – Ph.D., Science, Tech, & Int'l Affairs
Cornell University – M.A., Science, Tech, & Int'l Affairs
Kyushu University – M.S., Pharmacology
Currently Associate Editor of Journal of Heredity
Adjunct Professor of Microbiology and Immunology
Contact: Tomoko.Steen@georgetown.edu
Details:
Dr. Tomoko Steen is a tenured research specialist at Science, Technology and Business Division at a leading government academic agency, and an Adjunct Professor of Microbiology and Immunology at Georgetown's School of Medicine. Over the years, Dr. Steen has taken on broad range of scientific research projects: on theoretical population genetics, on epidemiology of antibiotic resistant strains, and currently on biological effects of radiation using gut microbiomics. She also worked on humanity topics such as on a comparative history and policy on women in science, on an intellectual political history of Japan in Asia, on comparative health policies, and on sociology of scientific knowledge and controversies.
Prior to joining the government agency, she was a faculty member of George Washington University's Center for Recent History of Science working under the Director of the program and leading historian of recent science, Professor Horace Freeland Judson. Prior to her move to Washington DC, Dr. Steen was a Faculty member jointly at the Museum of Comparative Zoology and History of Science Department at Harvard University. Her Ph.D. projects focused on the intellectual biography of a leading woman scientist, Dr. Tomoko Ohta at the National Institute of Genetics (Japan), and the theoretical analysis of Dr. Otha's monumental theory, The Nearly Neutral Theory of Molecular Evolution. After finishing her joint Ph.Ds. in Science and Technology Studies and Ecology and Evolution in 1996, she spent two years at Emory University as a Postdoctoral Fellow working on the molecular evolutionary mechanisms of antibiotic resistant strains and learning more about epidemiology and public health through collaborations with CDC. Her primary degree and one of the Master's degrees are in Pharmacology and have a federal pharmacist licenses in Japan, as well as the state license from New York. Before moving to the US, she was a clinical pharmacologist specialized in oncology for the Tokyo University Hospital in Japan where she dealt with various cancer cases.
Dr. Steen is an Associate Editor of Journal of Heredity (Oxford University Press), and is regularly invited to be on the review board for various research grant committees such as NIH, NSF, US Department of State and DoD. She is also frequently invited to review academic journals, including Nature's Scientific Reports (Nature Publishing), Cell (Elsevier) and Journal of Complementary and Alternative Medicine (Mary Ann Liebert, Inc.). She runs a science policy discussion group in Washington, "Global S&T Forum" collaborating with colleagues from the US Department of State, DTRA and the Library of Congress, inviting science policy experts from both the US federal government agencies and foreign embassies. Last four years, she has organized a summit on nuclear security issues at Georgetown University, called it "Nuclear Security Summit at Georgetown." The main purpose of the summit is to generate cross-disciplinary discussions on nuclear security issues. Past speakers for the summit are internationally known leaders and diplomats in the fields. Dr. Steen has advised various governmental and Non-Profit organizations both domestically and internationally on everything from big data to public health and WMD. She has numerous publications and invited presentations in a broad range of topics.
Publications:
Amy Zhang, Tomoko Y Steen; Gut Microbiomics—A Solution to Unloose the Gordian Knot of Biological Effects of Ionizing Radiation, Journal of Heredity, Volume 109, Issue 2, 14 February 2018, Pages 212–221, https://doi.org/10.1093/jhered/esx059
Tomoko Y Steen; Ecological Impacts of Ionizing Radiation: Follow-up Studies of Nonhuman Species at Fukushima, Journal of Heredity, Volume 109, Issue 2, 14 February 2018, Pages 176–177, https://doi.org/10.1093/jhered/esy002