Tomoko Steen, Ph.D.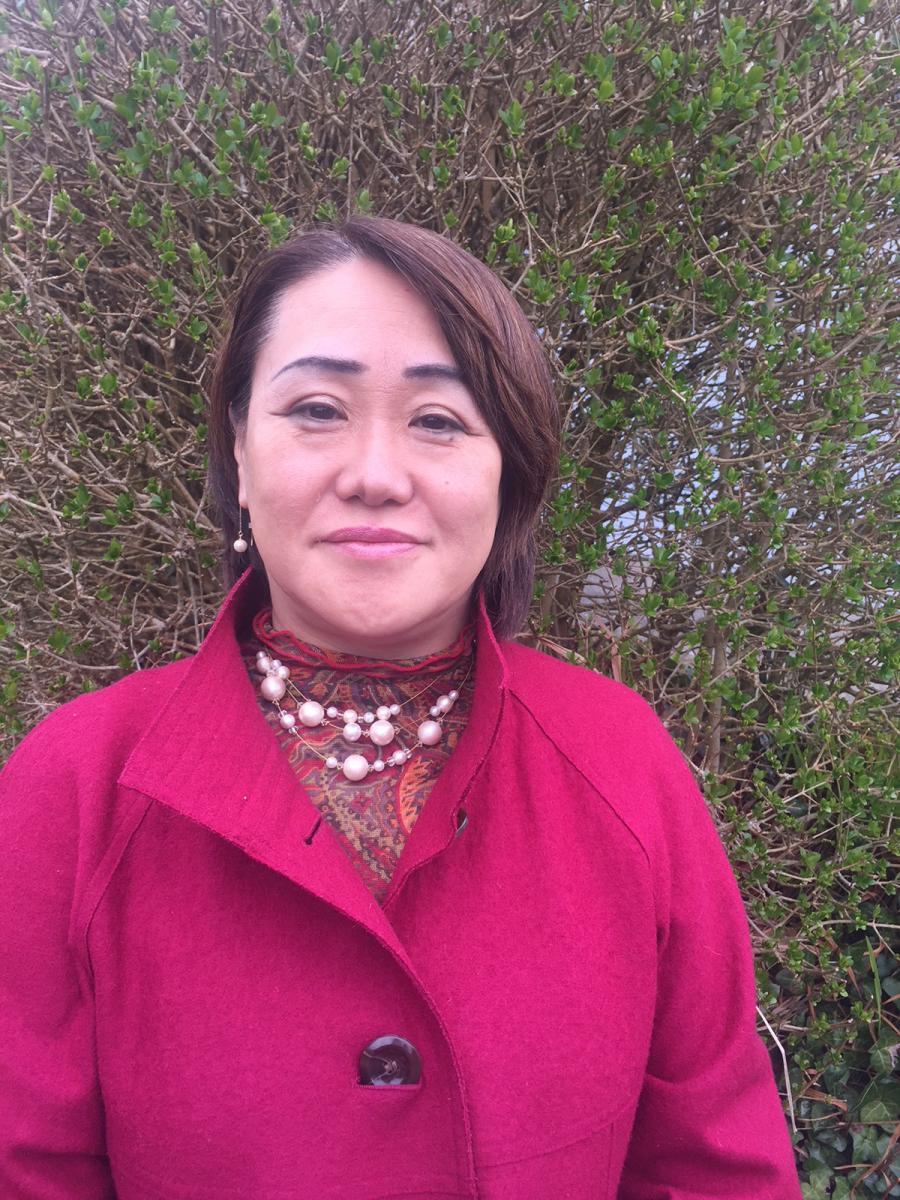 Summary
---
Cornell University – Ph.D., Genetics
Cornell University – Ph.D., Science, Tech, & Int'l Affairs
Cornell University – M.A., Science, Tech, & Int'l Affairs
Kyushu University – M.S., Pharmacology
Former Associate Editor of The Journal of Heredity
Adjunct Professor of Microbiology and Immunology
Contact: Tomoko.Steen@georgetown.edu
Details
---
Dr. Tomoko Y. Steen is the Director of the Biomedical Science Policy and Advocacy M.Sc. program at Georgetown University, and a faculty member at the Department of Microbiology and Immunology (Georgetown University Medical Center). Over the years, Dr. Steen has been active in a broad range of scientific research projects ranging from theoretical population genetics to the epidemiology of antibiotic resistant strains. Dr. Steen came to Washington DC two decades ago to take up a tenured position as a Senior Research Specialist at the leading government agency. Before taking the current position at Georgetown University, she held a faculty position at George Washington University's Center for Recent History of Science working under the leading historian of recent science, Professor Horace Freeland Judson. She also held joint departmental appointments at Johns Hopkins University. Prior to her move to Washington DC, Dr. Steen was a faculty member jointly at the Museum of Comparative Zoology and History of Science Department at Harvard University.
Currently, she is working on microbiomics, focusing on the biological effects of radiation on gut microbiota and the gut-brain axis. Dr. Steen has been regularly invited to be on the advisory board for various research grant committees such as NIH, NSF, US Department of State and DoD and also to review for leading academic journals published from Nature, Springer, and Elsevier. For almost two decades she has been running a science policy discussion group "Global S&T Forum" in Washington, collaborating with colleagues from the US Department of State, DTRA and the Library of Congress. Since 2014, she has organized an annual nuclear security summit at Georgetown University – the "Nuclear Security Summit at Georgetown." The main purpose of this summit is to generate cross-disciplinary discussions on nuclear security issues. Dr. Steen has advised various governmental and non-profit organizations both domestically and internationally on everything from big data to public health and WMD. She leads several working groups including, Emerging Technology Working Group, East Asian STM Working Group, and leads BioNuclear Working Group with colleagues at DTRA. She currently teaches MICB 589, MICB 603, and MICB 705 in the M.S. Biomedical Science Policy & Advocacy program.
Publications
Committee Work
---
Emerging Technologies Working Group (cross disciplinary and cross organizational group), Co-Chair (fall 2019-present)
Radiation Effects & Events Archive Project at McGovern Historical Center, National Library of Medicine, Organizing Committee and Advisor (2018-present)
BioNuclear Working Group at Defense Threat Reduction Agency, Advisory Board Member (2014-present)
Global S&T Policy Forum, Chair (2007 – present)
Working Group on East Asian Science, Technology and Medicine (EAST ASIAN
STM), Co-Chair with Laura Wong, National Library of Medicine(2006 – present)