Faculty: Brent E. Korba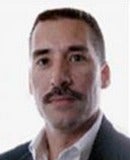 Dr. Korba is a retired Research Professor at the Department of Microbiology & Immunology.
He is currently not taking in new students or postdocs into his lab as of now. Thank you!
Summary
Ph.D., University of Maryland Baltimore County, 1981
At Georgetown since: 1984
Current lab has capacity for both new PhD students and Post Doctoral Fellows
Contact: korbabe@georgetown.edu
Research Area(s)
The laboratory is focused on antiviral therapies against hepatitis B and C viruses using a variety of cell culture and enzyme-based technologies. Investigations examine a wide range of parameters (DNA, RNA, proteins), both viral and cellular utilizing a variety of molecular biology-based techniques. Studies extend from basic screening (e.g. drug discovery) to mechanisms of action.
Previously, Dr. Korba was part opf the research faculty within the Division of Molecular Virology at the Dept of Microbilogy & Immunology in Rockville, MD. DMVI faculty and research staff have now permanently relocated to the Washington, DC Georgetown University Medical Center Campus.
Over the years, members of the DMVI laboratory have conducted investigations, often involving collaborations with various NIAID scientists, grantees and contractors, in projects involving rhinoviruses, mouse hepatitis virus, influenza viruses (equine and human), parainfluenza 1, 2 & 3 viruses, measles virus, virions of progressive multifocal leukoencephalopathy, agents of nonbacterial gastroenteritis (Norwalk agent and rotaviruses), adenoviruses, vaccinia virus, respiratory syncytial virus, hepatitis A virus, hepatitis B virus, hepatitis C virus, hepatitis D virus, hepatitis E virus, woodchuck hepatitis virus, human immunodeficiency virus, simian immunodeficiency virus, feline immunodeficiency virus, human herpesvirus-6 and human herpesvirus-7.
The research efforts have ranged from basic virology to studies aimed at defining the natural history of infection and disease, diagnostic methodology, prevention by passive and active immunization and treatment. These activities have resulted in many publications in the scientific literature.
Publications
Rawal RK, Singh US, Chavre SN, Wang J, Sugiyama M, Hung W, Govindarajan R, Korba B, Tanaka Y, Chu CK. 2013. 2′-Fluoro-6′-methylene-carbocyclic adenosine phosphoramidate (FMCAP) prodrug: in vitro anti-HBV activity against the lamivudine-entecavir resistant triple mutant and its mechanism of action. Bioorg Med Chem Lett. 23:503-506.
Viswanathan P, May J, Uhm S, Yon C, Korba B. 2013. RNA binding by human Norovirus 3C-like proteases inhibits protease activity. Virol. 438:20-27.
May J, Korba B, Medvedev A, Viswanathan A. 2013. Enzyme kinetics of the human norovirus protease control virus polyprotein processing order. Virol. 444:218-24.
Treatment of Norovirus Infections: Moving Antivirals from the Bench to the Bedside. 2014. Kaufman, S, Green, K, Korba BE. Antivir. Res. 105:80-91.
May J, Viswanathan P, Ng K, Medvedev A, Korba B. 2014. The p4-p2′ amino acids surrounding human norovirus polyprotein cleavage sites define the core sequence regulating self-processing order. J Virol. 88:10738-47.
Castro S, Fernández-Cureses G, Andrei G, Snoeck R, Sánchez-Murcia PA, Korba B, Gago F, Balzarini J, Camarasa MJ. 2015. Conservation of antiviral activity and improved selectivity in PMEO-DAPym upon pyrimidine to triazine scaffold hopping. Antiviral Res. 122:64-68.
Korba B, Shetty K, Medvedev A, Viswanathan P, Varghese R, Zhou B, Roy R, Makambi K, Ressom H, C Loffredo. 2015. GT1a HCV Core Gene Nucleotide Patterns Associated with Hepatocellular Carcinoma Risk. J. Gen. Virol. 96:2928-2937.
Mohlman MK, Saleh DA, Ezzat S, Abdel-Hamid M, Korba B, Shetty K, Amr S, Loffredo CA. 2015. Viral transmission risk factors in an Egyptian population with high hepatitis C prevalence. BMC Public Health. 15:1030-35.
Medvedev A, Viswanathan P, May J, Korba B. 2017. (Featured Article) Regulation of human norovirus VPg nucleotidylylation by ProPol and nucleoside triphosphate binding by its amino terminal sequence in vitro. 2017. Virol. 503:37-45.
Jones M, Cunningham ME, Wing P, DeSilva S, Challa R, Sheri A, Padmanabhan S, Iyer RP, Korba BE, Afdhal N, Foster GR. 2017. SB 9200, a novel agonist of innate immunity, shows potent antiviral activity against resistant HCV variants. J. Med. Virol. Mar 17. doi: 10.1002/jmv.24809. [Epub ahead of print].
Liu C, Dumbre SG, Pannecouque C, Korba B, De Jonghe S, Herdewijn P. 2017. Synthesis and antiviral evaluation of base-modified deoxythreosyl nucleoside phosphonates. Org. Biomol. Chem. 15(26):5513-5528.