Faculty: Julie Fischer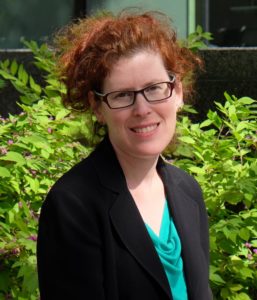 Dr. Julie E. Fischer is a Research Associate Professor and co-director of the Master's Program in Bioscience Policy and Advocacy in the Department of Microbiology and Immunology at Georgetown University Medical Center.
Summary
Details
In 2018, Dr. Fischer became the Director of the newly launched Elizabeth R. Griffin Program (ERGP) in the Center for Global Health Science and Security at Georgetown University. Through collaborative research, training, and education, ERGP promotes evidence-based biosafety and biosecurity practices to protect the health and safety of researchers as well as the workers on the front lines of disease detection around the world. Our work focuses on:
Conducting collaborative research to identify best practices for prevention;
Promoting safe work practices, biosafety, and biosecurity in research and clinica laboratories worldwide through training and awareness-building; and
Strengthening global health security networks and leadership to achieve to make the world safe and secure from infectious disease threats.
Prior to joining Georgetown's faculty in 2016, Dr. Fischer co-directed a multi-disciplinary team in the Milken Institute School of Public Health at the George Washington University. From 2007- 2012, Dr. Fischer directed Stimson's Global Health Security Program, exploring the tools, policies, and partnerships that strengthen global capacities for disease detection and response. She previously served as a microbiologist with a Thai-U.S. collaboration aimed at strengthening Thailand's capacities to identify and control emerging infections of regional and global significance.
Dr. Fischer is a former Council on Foreign Relations International Affairs Fellow and American Association for the Advancement of Science Congressional Science & Technology Fellow. Dr. Fischer holds a Ph.D. in Microbiology and Immunology from Vanderbilt University and is a graduate of Hollins University in Roanoke, VA.