Faculty: Marta Catalfamo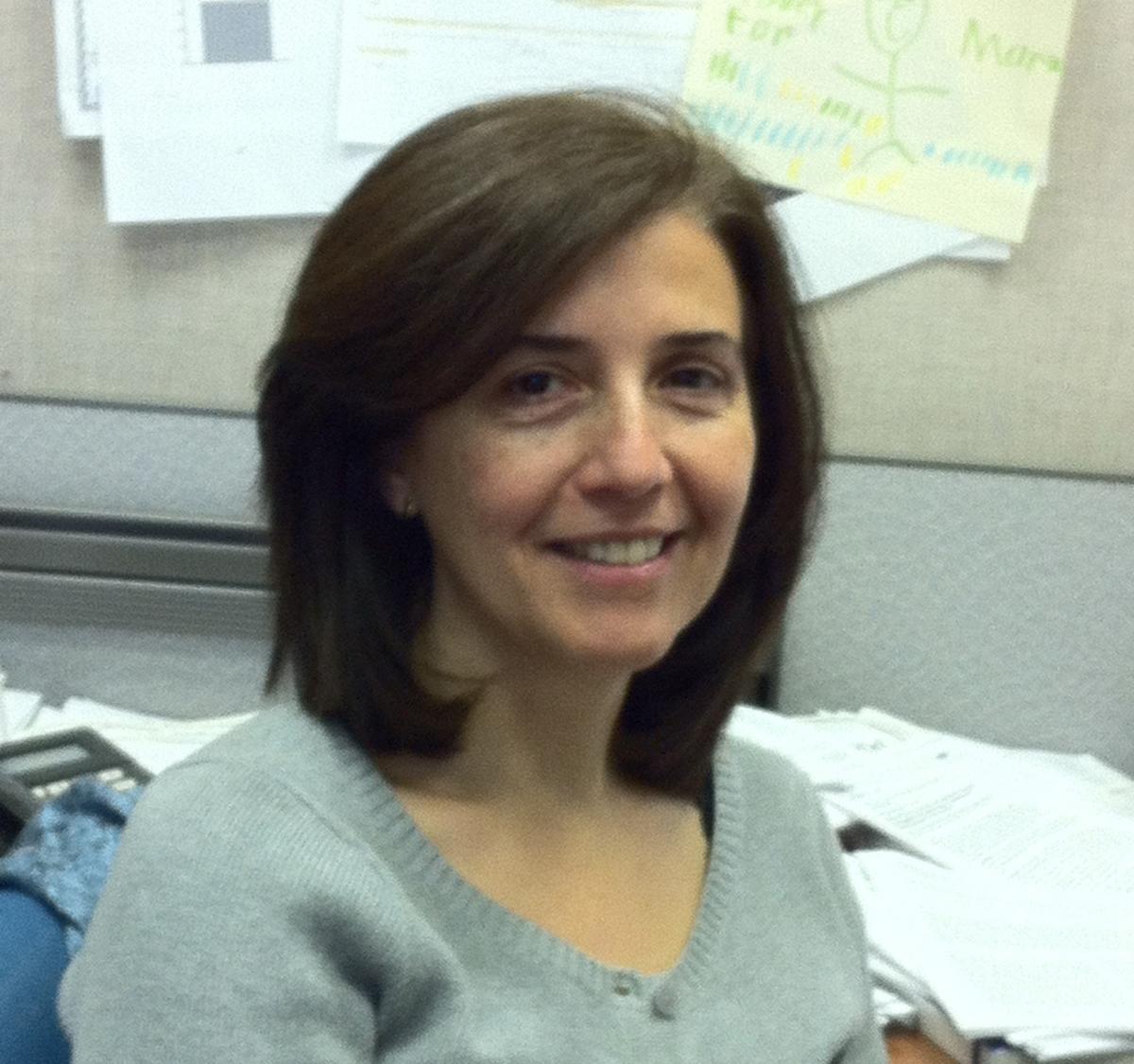 Contact: (202) 687-8675; mc2151@georgetown.edu
Current research
Laboratory of Immunopathogenesis
HIV driven immune activation plays a critical role in the pathogenesis of the infection. Despite suppressed viremia by combination antiretroviral therapy (cART) there remains a degree of immune activation which is likely associated to the HIV reservoir. Elimination of the viral reservoir represents the biggest challenge for the treatment of the infection. Despite viral suppression, patients with persistent immune activation and increased biomarkers of inflammation/coagulation are at increased risk to develop non-AIDS defining illnesses. Therefore, understanding the mechanisms driving immune activation is critical to identify targets of immune intervention to restore the immune system and achieve elimination of the viral reservoir. Our research work is focused in elucidate the molecular mechanisms involved in the activation of the CD4 and CD8 T cell pools leading to immune dysfunction. Some of the current research projects of our laboratory:
The role of cytokines associated to CD4 T cell homeostasis (IL-7) and viral replication (Type I IFN) in immune activation of the CD4 and CD8 T cell pools.
Molecular pathways coupling immune activation and inflammation/coagulation in HIV infection.
Pre-clinical studies using check-point inhibitors.
Publications
Catalfamo M*, Di Mascio M, Hu Z, Srinivasula S, Thaker V, Adelsberger J, Rupert A, Baseler M, Tagaya Y, Roby G, Rehm C, Follmann D, Lane HC. HIV infection leads to increased immune activation by 2 distinct pathwaysthat differentially affect CD4 and CD8 T cells. Proc Natl Acad Sci U S A. 2008. 19851-6.
Marta Catalfamo*, Christopher Wilhelm, Lueng Tcheung, Michael Proschan, Travis Friesen, Jung-Hyun Park, Joseph Adelsberger, Michael Baseler, Frank Maldarelli, Richard Davey, Gregg Roby, Catherine Rehm, and Clifford Lane. CD4 and CD8 T cell immune activation during chronic HIV infection: Roles of Homeostasis, HIV, Type-I IFN and IL-7. J. Immunol. 2011,186:2106-16.
Rebecca B. Hasley, Changwan Hong, Wenqing Li, Travis Friesen, Yoriko Nakamura, Grace Y. Kim, Jung-Hyun Park, Julie A. Hixon, Scott Durum, Zonghui Hu, Michael C. Sneller, Raphael Oguariri, Tomozumi Imamichi, H. Clifford Lane and Marta Catalfamo*. HIV immune activation drives increased Eomes expression in memory CD8 T cells in association with transcriptional downregulation of CD127. AIDS. 2013. 27(12): 1867-77 3. Cecile Le Saout, Rebecca B. Hasley, Hiromi Imamichi, Lueng Tcheung, Megan Luckey, Mindy Smith, Zonghui Hu, Adam W. Rupert, Michael C. Sneller, H. Clifford Lane and Marta Catalfamo*. Chronic exposure to Type-I IFN under lymphopenic conditions alters CD4 T cell homeostasis. PLOS Pathogens. 2014. 10(3): e1003976
Amanda Hurley, Tatiana Karpova, Erin Nikel, Hiromi Himamichi, Beverly Packard, Higgins Jeanette, Clifford Lane and Marta Catalfamo*. Thrombin mediates rapid kinesis in human resting CD8 T cells from healthy controls and HIV infected individuals through specific activation of thrombin receptor (PAR-1) Journal of Infectious Disease. 2013. 15;207(4):638-50.
Samantha A. Green, Mindy Smith, Rebecca B. Hasley, David Stephany, Adam Harned, Kunio Nagashima, Shahed Abdullah, Stefania Pittaluga, Tomozumi Imamichi, Jing Qin, Adam Rupert, Alex Obert, H Clifford Lane and Marta Catalfamo*. Increased Activated Platelet-T cell conjugates in peripheral blood of patients with HIV infection: coupling coagulation/inflammation and T cells. AIDS. 2015. 29:1297-1308.